Our Vision
To be the pre-eminent engineering service provider in Australia, while simultaneously creating an environment that encourages self development through our tailored in-house training, Making our people Best in industry
We are MEX and we are BEYOND ENGINEERING
Solutions Built On Experience
Solutions
Years of industry experience. Backed by a highly skilled team.
Our goal is to service all aspects of our customers businesses, the first time, every time! As our motto says, your business is our first priority!
The most trusted and preeminent solution-based engineering group, dynamic and empathetic in its approach to clients' needs, delivering outstanding value with laser-like accuracy and efficiency.

Our Accreditation
MEX Engineering Group is accredited to the highest international standards, and we contin­ue to strive to improve our capability set to meet the growing needs of our clients.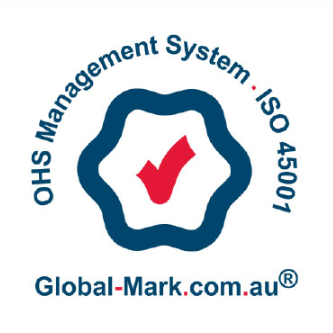 Our Team
Our team consists of Electrical and Mechanical trades from all backgrounds, which add up to a major wealth of experience we use to help our customers across the vast array of areas they work in.
Russell King
CEO Founder
Russell King brings a wealth of experience in the industrial electrical industry. Both as a CEO, Electrical Fitter Mechanic, he instils the team drive, direction and vision to move the company forward, making sure that everything we do is at the highest level of safety, quality and performance.
Hugh Douglas
General Manager Operations
Hugh has 25 years of experience in the electrical industry. As our General Manager of Operations, Hugh is focused on improving and streamlining systems and processes while accelerating the growth and performance of the business.
Tim Stennett
HSEQ Manager
With qualifications in leadership, business management and human resources, Tim has a proven track record of coaching our team members through the implementation of various changes as our business evolves.
Neale Fitzgerald
Mechanical Integrations
With 20 years of experience across both manufacturing and installation across a variety of equipment from, pumps, chillers, and compressors not to mention palletisers, carton erectors, Neale will deliver a new level of experience for our integration projects.
Latest Careers Opportunities
The Mex Engineering Group has grown from humble beginnings into one of the most trusted solution-based engineering groups in Australia. We are always looking to add enthusiastic and focussed individuals looking to improve the skills, contribute in a team environment and add value to those they work with.
What COVID taught us!
Article
There was a lot of discussion during COVID about businesses needing to pivot, needing to adapt to the online environment to reach their customers, and that working from home was the future.
From good to great!
Article
The author Jim Collins has written many books on the subject of "Good To Great" and he uses the analogy that businesses are like an egg, evolving away unnoticed ....
CHEP
Uncategorised
CHEP is one of the countries largest supply chain providors. CHEP supplies high quality pallets & containers to support the construction, handling and transport industries.